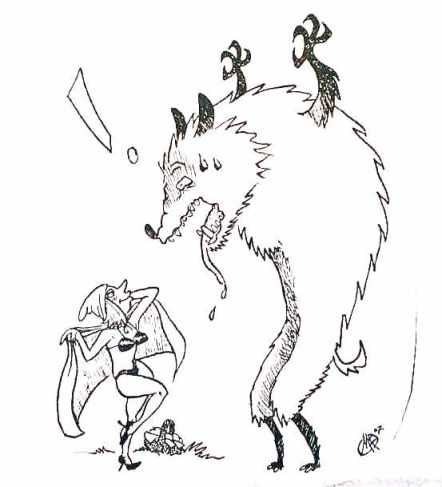 "What great big eyes you have, Grandma."
said Little Red Riding Hood.
"All the better to see you with,"
the Wolf replied.
He sat there watching her and smiled.
He thought, I'm going to eat this child.
Compared with her old Grandmamma,
She's going to taste like caviar.
Then Little Red Riding Hood said, "
But Grandma, what a lovely great big
furry coat you have on."
"That's wrong!" cried Wolf.
"Have you forgot
To tell me what BIG TEETH I've got?
Ah well, no matter what you say,
I'm going to eat you anyway."
The small girl smiles. One eyelid flickers.
She whips a pistol from her knickers.
She aims it at the creature's head,
And bang bang bang, she shoots him dead.
Little Red Riding Hood and the Wolf
(Revolting Rhymes, Roald Dahl, 1982)